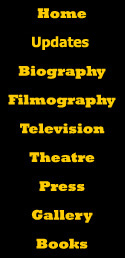 ABDUCTION (2011)
Synopsis
For as long as he can remember, Nathan Harper has had the uneasy feeling that he's living someone else's life. When he stumbles upon an image of himself as a little boy on a missing persons website, all of Nathan's darkest fears come true: he realizes his parents are not his own and his life is a lie, carefully fabricated to hide something more mysterious and dangerous than he could have ever imagined. Just as he begins to piece together his true identity, Nathan is targeted by a team of trained killers, forcing him on the run with the only person he can trust, his neighbor, Karen. Every second counts as Nathan and Karen race to evade an army of assassins and federal operatives. But as his opponents close in, Nathan realizes that the only way he'll survive and solve the mystery of his elusive biological father is to stop running and take matters into his own hands.
Film Details

Taylor Lautner - Nathan
Lily Collins - Karen
Alfred Molina - Burton
Jason Isaacs - Kevin
Maria Bello - Mara
Sigourney Weaver - Dr. Bennett
Michael Nyqvist - Kozlow
* * * * *
Director - John Singleton
Screenplay - Shawn Christensen
Cinematography - Peter Menzies, Jr.
Music - Edward Shearmur
* * * * *
106 minutes
* * * * *
View premiere interview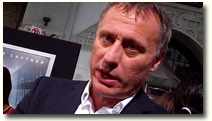 View interview by Trailer Addict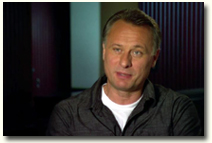 View movie clip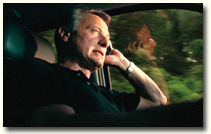 Production Notes:
On a budget of $35 million, principal photography began on July 12, 2010 in the Pittsburgh, Pennsylvania area. Many of the film's scenes were shot in suburban Mount Lebanon, and some others in Forward Township. Scenes were shot at Hampton High School in Hampton Township, a suburb north of Pittsburgh. Production continued in Pittsburgh, Mount Lebanon, Greensburg and Hampton Township, and lasted into September 2010.
Publicity Stills
Premiere Photos - LA - September 15, 2011
Commentary
The film scored a 5% on the Rotten Tomatometer. The reviews are quite similar. It was a bomb and the critics did not like its star Taylor Lautner, nor the script.

"Perhaps the only way to approach Abduction that will not result in a 105-minute boredom-induced coma is to think of it as a comedy, preferably with a drinking game attached." ...James Berardinelli, ReelViews

"In the end, we're left with a semi-interesting story that was poorly executed and poorly thought out with a bad lead performance that merely exemplifies the weaknesses of the script." ...Jeff Beck, Examiner.com

"Lautner makes a laughable attempt to become an abdominal-flaunting action star in this abominably directed spy drama." ...Alistair Harkness, Scotsman

"It left me wishing the scriptwriters had been kidnapped and told they would not be released until they came up with more than one original idea." ...Grant Rollings, The Sun (UK)

"When Taylor Lautner is the least of a movie's problems, be afraid." ...Tim Robey, Daily Telegraph (UK)

"Yet another embarrassing squandering of John Singleton's talent, and proof that Taylor Lautner isn't ready to carry a film on his broad shoulders." ...Shaun Munro, What Culture

"Sadly, it's impossible to fake the faintest enthusiasm for this picture, which is a fourth-rate Hollywood thriller that bungles a lot of thievery from better movies." ...Andrew O'Hehir, Salon

"A ridiculously cheesy confection filled with unthrilling thrills, bored-looking adults and a comically overstuffed backstory." ...Joe Neumaier, NY Daily News

"There's absolutely no reason to have to suffer through Abduction unless you have been abducted against your will into seeing it." ...Rebecca Murray, About.com
"Singleton is poorly equipped to handle teenage angst, a fact made far worse by cringe-worthy dialogue and a wooden leading man who proves that he has not yet developed the skills required to carry a film." ...Catherine Brown, Filmink