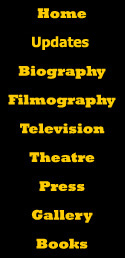 THE COMMAND (2018)

aka KURSK


ROLE: Nesterov

GENRE: Historical Drama

COUNTRY: France/Belgium/Luxembourg

PREMIERED: September 6, 2018

Synopsis

The August 2000 sinking of the nuclear submarine Kursk was a tragedy - one that could have been avoided. It was the first major Russian Navy exercise since the end of the Soviet Union, but the K-141 Kursk is deemed unsinkable and its crew recognized as the best in the Northern Fleet. Among that crew is Captain-Lieutenant Mikhail Kalekov (Schoenaerts), a devoted naval officer with a loving wife (Seydoux), a child, and another on the way. He and his crew board the Kursk and descend into the Barents Sea with a sense of optimism and fraternity. Then come the explosions. Many lives are lost instantly, but Mikhail and others are safe in one of the sealed rear compartments. They have air and food to last until they are rescued, but when will help arrive? Once the sub's seismic activity is detected, Britain, France, and Norway offer their assistance, but Russia insists it has the situation under control. Time is of the essence, but time keeps passing.

Program Details


Cast

Matthias Schoenaerts - Mikhail Kalekov
Colin Firth - David Russell
Léa Seydoux - Tanya Kalekov
Michael Nyqvist - Nesterov
August Diehl - Anton Markov
Steven Waddington - Graham Mann
Matthias Schweighöfer - Pavil Sonin
Pernilla August - Oksana

* * * * *

Director - Thomas Vinterberg
Cinematography - Anthony Dod Mantle
Music - Alexandre Desplat

* * * * *

117 minutes

Production Notes & Photos

On August 17, 2015 it was announced that EuropaCorp was developing a film based on the 2000 K-141 Kursk submarine disaster, and that Martin Zandvliet had been hired to direct the film from a script by Robert Rodat, based on Robert Moore's 2002 book "A Time to Die". On January 21, 2016, it was reported that Zandvliet was no longer attached and that EuropaCorp had hired Thomas Vinterberg to direct the film. On March 2, 2016, Matthias Schoenaerts was the first cast announcement with Colin Firth joining on May 26, 2016 and Léa Seydoux on February 7, 2017. On May 8, 2017, Peter Simonischek, Max von Sydow and Michael Nyqvist were also cast. Production took place in locations throughout Europe, including Belgium, Norway and France. Filming started at the Naval base of Toulon, France on April 26, 2017.

Images
Commentary

Bilge Ebiri, NY Times:
"Those familiar with the fate of the Russian nuclear submarine Kursk, which sank in the Barents Sea during a 2000 naval exercise, will already know how Thomas Vinterberg's The Command ends. Perhaps that's one reason the film, based on a 2002 book by the journalist Robert Moore about the incident, prioritizes emotion over narrative — focusing on the tension, solidarity, and desperation of the vessel's crew... As the officer in charge, and a career Navy man in love with the sea, Matthias Schoenaerts brings a melancholy physicality to his part: He moves with the grace of a hero, but has the sad eyes of a doomed romantic. Something similar could be said for Colin Firth, playing the British commodore whose offers of help are rejected by the Russian authorities."

Brian Orndorf, Blu-ray.com:
"The Command is refreshingly critical of Russian incompetence, with naval efforts to send submersibles down and rescue the men thwarted by old equipment, with Commander Vladimir (the great Max von Sydow) refusing outside help due to fear of global humiliation, also protecting state secrets. It's a maddening tale of hubris, and the production wants the audience to feel this darkness creep into the story as days pass and government indifference mounts. The Command is superbly performed and directed, but it also avoids soap opera hysterics, using a real-world disaster to inspire a measured understanding of sacrifice and helplessness, braiding multiple perspectives into a riveting picture."

Noel Murray, LA Times:
"This is a solidly gripping and at times heartbreaking study of ordinary guys, out on the water trying to support their families, while knowing deep down — just from the shoddy condition of their sub's equipment — that any given voyage is likely to be their last."

Christopher Machell, Cine-vue.com:
"Thomas Vinterberg's retelling of the tragedy of the Kursk aims to be both as a disaster movie, and a document of the gross incompetence of the Russian navy whose reluctance to accept international help resulted in many unnecessary deaths. While the film doesn't have the sufficient depth required for a truly effective historical drama it certainly works as a well-mounted and occasionally gripping, if somewhat formulaic thriller."