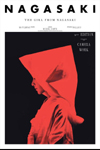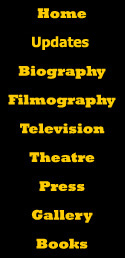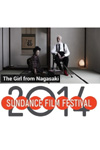 THE GIRL FROM NAGASAKI (2013)
Synopsis
Based on the Puccini opera, "Madame Butterfly", the film is an avant-garde, artistic interpretation from Swiss photographer Michel Comte. It utilizes striking 3D images, ballet and opera. Living in post-war Nagasaki, Madame Butterfly lives and works in a geisha house. She looks to escape through marriage, specifically to a rich American astronaut. Through a matchmaker, she meets a man who meets her criteria and falls headlong into a relationship. They marry and she becomes pregnant. He goes on a space mission, so when the child is born, the father is nowhere in sight with Madame Butterfly holding on to hope that he will soon return to her and their son. When her husband's Western wife shows up, she discovers that she did return safely from space, just not to her, and with that notion sinking in, she decides to take her own life.
Cast & Credit Details
Mariko Wordell - Cho-Cho San
Edoardo Ponti - Officer Pinkerton
Christopher Lee - Old Officer Pinkerton
Michael Wincott - Goro
Michael Nyqvist - Father Lars
Polina Semionova - Cho-Cho San's Alter Ego
Ayako Yoshida - Suzuki
Robert Evans - U.S. Consul
Clemens Schick - Prince Yamadori
Nobu Matsuhisa - Cho-Cho San's father
Lisa Zane - Jazz singer
Sasha Alexander - Adelaide
* * * * *

Director - Michel Comte
Screenplay - Michel Comte & Anne-Marie Mackay
Cinematography - Gigi Malavasi
Music - Alessandro Cipriani & Luigi Ceccarelli
107 minutes
Production Notes:
From the director: "I met Michael Nyqvist six months prior to those scenes and we were already a big production. Michael saw the first five minutes I put together and said, 'Whatever I'm going to be doing, wherever I am, I want to make this film.'"
Principal photography was completed in November 2012, having filmed in numerous locations, including Japan, Germany, the United States and Italy. The director chose to film his grand finale at Rome's Teatro Valle, one of the first opera houses to premiere Puccini's original "Madame Butterfly."
Publicity Stills
Dinner at Antibes, France
Further west from the Cannes Film Festival in 2013 was a quieter and uniquely elegant affair at the Hotel du Cap Eden Roc in Antibes. On May 18th director/photographer Michel Comte hosted a dinner to celebrate his film. The evening was organized by Resolution CEO and longtime agent Jeff Berg, who heralded the film as a "revolutionary" experience. The crowd was an unusual mix of journalists, distributors, friends, and cast members Ayako Yoshida, Mariko Wordell, Sasha Alexander, Edoardo Ponti, and Michael.
The film was finished but did not screen in Cannes. Comte indicated it would go to Berlin, which it didn't, but it did premiere as the closing night film at the Naples International Film Festival on November 10, 2013 and than later at the Sundance Film Festival on January 18, 2014.
Commentary
Vogue, January 15, 2014:
"Atomic explosions in orange tones, small geishas in pastel colored kimonos, astronauts in immaculate dives, a Madame Butterfly in white veils fluttering in the blue of a swimming pool. And furthermore: cherry trees with varnish red flowers, volcanic rocks, transparent plastic sculptures. A phantasmagoria of delicate and strong images, of life and of death. Michel Comte, the photographer known for his portraits for Vogue and Vanity Fair, defines this project as trans-opera. Filmed in 3D, the film is a post-modern reinterpretation of Giacomo Puccini's melodrama and a mix of contemporary ballet, musical performances and animated sequences."
Movieweb.com:
"'The Girl From Nagasaki' is a musical presentation featuring a combination of current and classic artists in a post-modern sensory feast that Comte often refers to as his trans-opera. Written in collaboration with Anne-Marie Mackay, it explores themes of physical claustrophobia and psychological confinement in this examination of dogmatic conflicts. To further the central topic of isolation, Comte employs the skills of artist and creative director James Dean to fabricate numerous sets that effectively juxtapose a celestial vastness with a daunting entrapment. Comte's use of the 3D camera accentuates his phenomenal use of space and light incorporating a visceral experience to accompany this claustrophobia that takes place on the screen."
Sundance Film Festival blog by Rob Thomas:
I can understand people being turned off by the sheer bizarreness of the film – this is absolutely an art film, properly classified in the "New Frontiers" section of the Sundance Film Festival. But the images are so enthralling, so gloriously excessive, that I was hypnotized... The emotions are all outsized, operatic, and the film flutters between live performance and staged scenes, computer animation and abstract imagery. It's all a bit exhausting at times, but undeniably strange and daring. And it's certainly like nothing else we're likely to see at Sundance, which is why I was a little surprised to see so many walkouts at the press screening I attended."