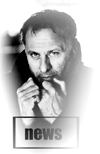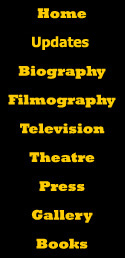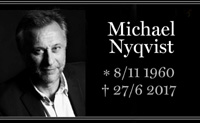 March 17, 2018
Two interviews have been added to the MNA. The first one was done in 2013 after Michael's second book was published with much of the conversation focusing on "Dansa för oss". The second interview took place in March 2015 during the shooting of "100 Code" in Stockholm. Being that today is St. Patrick's Day in America, it seems appropriate to share this snippet about Michael's language coach who happens to be Irish. This story appears in both interviews: For his role in "Mission Impossible", Michael relates, "I told him that I would use classical Oxford English. It was easy enough I thought. 'It's very hard,' he said. But I thought I could easily do that. So he asked me to read a page from 'King Lear'. I read. I asked if he liked it. Then he said, 'Michael, it's better to have a good shit than a bad f**k.'"
* * * * *
During his lifetime, Michael spoke of his Christian faith on several occasions. In a 2009 interview, he described his vision of God as "the feeling of wonder, love, empathy and the beautiful". He confesses, "I began with a baby faith but the image of God has naturally matured. I have been in analysis, played theater, had children, traveled and become familiar with different religions." He told the press that he has shared his faith with his children, taken them to church and talked about Jesus and how he lived. Michael admitted in the end that when it comes to faith, he would rather be surprised by God. And I'm sure he was!

March 13, 2018

Michael was interviewed in the October 2005 issue of Runner's World magazine. This is an overview of what he discussed. He began exercising as a teenager and has since included judo, aikido, volleyball, and soccer. He does yoga as well but admits it's not a sport. Running has always been important to him. He tries to run about four times a week, usually eight miles. He prefers Hellasgården (a leisure area outside of Stockholm) but mostly runs around Södermalm and Årstaviken.
He says, "Yes, I subscribe to Runner's World. When I read it, I think there are friends out there. It's fun to read about all the different training programs. It's inspiring. Running is central to me. There's something original about running, pure stone age joy, I think. Every time I'm out, I get that feeling, how happy and healthy I am."
He had planned to run a marathon with a couple of his friends - actors Figge Norling and Hasse Lindqvist. However, during one of his last performances in the play "Terrorism", he injured his leg. He explained, "I played an idiotic and incredibly near-sighted fireman sitting on the floor with crossed legs in a yoga position and then 19 kilos of Torkel Pettersson fell on one knee. When I left the scene, it felt like the lower leg was loose. At first I thought it was meniscus and went for an X-ray, but it was the ligament. At about the same time, Figge discovered that there would be no marathon walk so it didn't matter."
Michael always brings jogging shoes with him when he travels. He explained, "Running is good for my psyche. When you get up to my age, it doesn't matter what you do because you look the same anyway. So now it's more about keeping your body together, making sure that everything is working."
The photo below shows Michael running in November 2012.

March 11, 2018
Next month marks the first anniversary of this web site. It is my goal to complete the Archives covering all of Michael's film, television and theater work. It can sometimes be depressing when you realize there will never be any "new" work. I had a friend who created the Alan Bates Archives and after Mr. Bates passed away in 2003, she continued to keep it online for several years. I now understand that kind of commitment and the sadness that goes along with it.
I continue to add new television pages although some have limited information. The following have been added: På sista versen (1999) and Bekännelsen (2001).
* * * * *
In a recent Collider interview with Bobby Moresco, creator/director of 100 Code, he was asked, "How was it to tell a story that spans between New York and Sweden, especially with actors like Dominic Monaghan and Michael Nyqvist?" He responded, "They're fantastic actors. Michael Nyqvist, God rest him, was as talented an actor as I've ever worked with. What a great guy." Remember it premieres on WGN America on Tuesday, May 29 at 10/9c.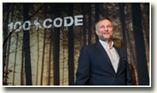 * * * * *
I came across a new photo of Michael as Prime Minister Verwoerd in the 2017 Madiba TV series. He looks so distinguished.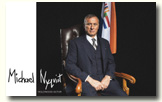 March 9, 2018
I'm sure many of you have viewed the YouTube video of Michael on the Alex Schulman Show back in 2013. It's in Swedish. Toward the end of the show, Michael speaks a little English when he's asked to relate a funny story about Michelle Pfeiffer at the 2009 Cannes festival. Hilarious!

Alex Schulman is a journalist and radio/television personality and that same year he put on a show called "Alska Mig!" at the Maximteatern. The following photos show Michael at the premiere on March 7th along with Alex's brother Calle, who's much shorter than Alex but quite a look-alike.
Also, at the Maximteatern on October 19, 2016 was the premiere of "Macbeth" starring Mikael Persbrandt. The last photo is a close-up of the second one. Michael is now living with the knowledge of his lung cancer and you can detect deep sadness in his face. The woman in the first photo with Michael and Catharina is Agneta Villman, a Swedish theater producer and director.
The photos below show events sponsored by Ms. Villman. The first one was taken at the Medea Theater Prize event in 2015 and the second was at a celebration party for Villman Productions in 2010. The last photo is from the 2005 play, "Geten eller vem är Sylvia" at the Vasteatern showing Michael with actor Albin Flinkas. Ms. Villman posted this photo on Instagram last summer after Michael died.

March 5, 2018

Today Scandinavian media expressed their disappointment that Hollywood did not include Michael in their Memoriam at the Oscars last night. And rightly so. When the Academy includes names of hair stylists and publicists, how many people among the millions watching have ever heard of these people? Besides Michael, there were several other famous celebrities omitted such as Dorothy Malone, Bill Paxton, Powers Boothe, Glen Campbell and Jim Nabors. And Michael went on to become world famous with the Millennium Trilogy. Aftonblad's film expert Jan-Olov Andersson finds it strange that his countryman was not remembered. He writes, "There were really many I've never heard of before and Michael Nyqvist has made films with both Tom Cruise and Keanu Reeves. He was also featured in a series of smaller American films and was a well-known name in the industry in the USA."
New Zealand journalist Tim Wilson also questions the omission of Nyqvist: "It hurts me that so wonderful an artist like him is not honored," writes Wilson.
Journalist Brendan Morrow writes, "Michael Nyqvist was a great Swedish actor who had been on the rise in recent years, but tragically died in June 2017 at just 56 years old. Though he appeared in many Swedish films, Nyqvist starred in some extremely popular American movies over the past decade as well, including John Wick and Mission: Impossible – Ghost Protocol. But sadly, no mention of Nyqvist was made during the show."
March 4, 2018

I've added a new article/interview to the press section that was published on October 19, 2014. Michael discussed his weaknesses and lack of confidence and while reading it, I could understand why he succeeded so well in interpreting the insecure CEO in "Om Stig Petres Hemlighet". In the interview, he explains how he takes on a role and pours it through his own personal filters. There was definitely a strong connection between Michael and Henrik, the factory owner.
There are some new additions to that film page - production photos such as this one. Check them out here.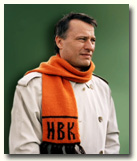 February 27, 2018
In October 2014 Michael gave this list of tips on how to become a happier person. He was obviously a very introspective man.

1. Dare to feel doubt. Become a friend of your doubts. Daring to doubt is even more important than learning to fail.
2 Listen to each other more. With listening, comes presence. I find that women more often than men dare to talk without having a complete answer.
3. Take it easy. Take one step forward and two back. I think so much about that. Take it easy and take the time to catch yourself before moving on.
4. Be curious. Never lose your playfulness and childhood curiosity.

5. View feelings. Recognize your weaknesses and show your feelings. Many people are afraid but feelings are not dangerous.
6. Everyday life. Hang out with your friends, eat good food, drink good wine. We will live - not just survive.
7. Do not be terrified of failures. It is important for our development as a human being to dare things, fail and then learn something along the way.
8. Dare to accept too, but you should not expect to be rewarded by a failure. You just have to accept what has happened and hopefully come out on the other side both wiser and better.
* * * * *
Adding to Michael's list of television appearances is an episode of the Swedish series EN DAG I TAGET (One Day at a Time) entitled "Panikangest" (Panic Attacks), which aired on November 22, 1999. The series was meant to enlighten people on addictions and disorders, such as alcohol and drug abuse plus eating and anxiety disorders.
February 22, 2018
To Michael's Swedish fans - the 2016 documentary called "Michael Nyqvist - ett porträtt" will be available on SVT1 and SVT Play on Wednesday, February 28. In this informative film, he talked about his childhood and adoption as well as his teenager eating disorders. He also discussed his discomfort of walking on the red carpet and how he managed to stay close to family while filming. In addition to the participation of his two children, there are interviews with Pernilla August, Florian Gallenberger and Trine Dyrholm. You can watch clips at the SVT link and on Facebook.
February 20, 2018
WGN America announced today that its much-anticipated crime drama 100 CODE will premiere on Tuesday, May 29 at 10/9c. It stars Michael as Swedish detective Mikael Eklund and Dominic Monaghan as NY detective Tommy Conley. The 12-episode series, created by Academy Award winner Bobby Moresco (Crash, Million Dollar Baby) and shot in Stockholm, is a crime thriller following the hunt for a serial killer who targets young, blonde and blue-eyed women. For more information, check out the show's TV Page on this site.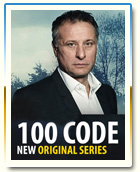 I've watched several episodes on my DVD copy and I absolutely agree with many reviewers. Dominic Monaghan is so atrociously miscast that it deeply affects the quality of the series. His attempt at a New York accent is so flawed that it becomes very frustrating at times to watch his scenes. He definitely doesn't fit the "tough guy" role. He is better suited as the hobbit Merry Brandybuck in Tolkien's "The Lord of the Rings".

With so many American crime shows, it is refreshing to watch a Nordic version with Michael playing a reassuringly grumpy Swedish detective. He is always brilliant!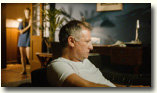 I've posted a new interview that took place in March 2015 when Michael was in Vienna promoting the series in Europe. I agreed with what he had to say about America.
"I lived in New York for six years. And I noticed that they never asked me what I did, always, what will I do next. With us, we must always be prepared to be asked what we have done. We still have such a class system here. They just do not have it there in the States. America is such a money-bound country. Money is what you talk about. It is difficult to talk about having a king. But we have it now... In America, the principle of materialism takes precedence. With which action do I make the most money. That differentiates us in the cultures. We in Sweden are almost ashamed when we have to talk about money."
February 14, 2018
This photo shoot took place on May 19, 2015 during filming in Budapest on Pernilla August's "Den Allvarsamma Leken (aka "A Serious Game"). You'll note that Michael has a thicker beard for his role as Editor Markel.
At the time of filming, Michael was asked why he joined the cast. He responded, "Mainly, it was about working with Pernilla. We have previously acted together. As a director, she has become one of the foremost. Much is about the overall way of seeing the work while having spontaneity and curiosity. The other reason is that it is Hjalmar Söderberg. The story is a real classic." Of course, we now know that he went on to win a Guldbagge for his outstanding performance.
Below is a photo that Michael tweeted on March 20, 2015 with the caption - "Spring in Sweden on my way to Budapest."

February 10, 2018
Finally there are some "on location" photos from the KURSK production that began in May 2017. Filming took place in Belgium, Norway and France. The movie is based on the book, "A Time to Die: The Untold Story of the Kursk Tragedy" by Robert Moore. It is the unforgettable true story of the K-141 KURSK, a Russian flagship nuclear-powered submarine that sank to the bottom of the Barents Sea in August 2000. As 23 sailors fought for survival aboard the disabled sub, their families desperately battled bureaucratic obstacles and impossible odds to find answers and save them. Directed by Thomas Vinterberg, the film's cast includes Matthias Schoenaerts, Colin Firth, Lea Seydoux, Peter Simonischek, Max Von Sydow and Michael. There is still no release date and there is talk it might not premiere until 2019.
* * * * *
The photos below comes from the No. 12 issue of Hogtryck magazine dated October 2016.
February 6, 2018
About a week ago, the Swedish media published an article about a 2006 campaign in which six actors wrote personal letters thanking movie buyers for supporting Swedish films. Copies of these letters were put into about four million DVD cases. The actors were Sven Wollter, Kjell Bergavist, Cecelia Frode, Felix Herngren, Katarina Ewerlöf and Michael. Michael wrote, "Thank you for helping me keep up with what I love." Apparently, some folks are still finding these letters in old DVD cases. Here's a copy of Michael's letter:

* * * * *
In the gallery, I've added a photo shoot from December 8, 2015. You may have seen some of these photos before.
* * * * *
Last week columnist Matt Rooney was comparing two of the Mission Impossible sequels - "Ghost Protocol" and "Rogue Nation". He made some interesting comments that I wholeheartedly agree with. This is what he wrote: "Michael Nyqvist was a fantastic actor and made a great villain in JOHN WICK. But here he is probably the weakest element of the film. He's one of those villains who are just sort of 'around'. He doesn't get an opportunity to do much other than show up during some sort of action bit, and his malicious personality isn't quite fleshed out. He brings some pedigree to the 'maniacal baddie bent on nuclear war' archetype, but he's a better performer than the role lets him be."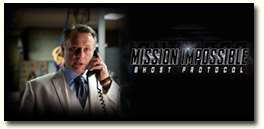 From Michael's own words in his 2013 book, Dansa för oss, we know what a disappointment the film was to him when they minimalized his role by editing out some of his best scenes.
February 2, 2018
In 2007 Sweden's Radio P1 presented a summer program of different hosts called "Sommarprat" and Michael participated in a July program. Besides introducing music favorites, he spoke about being adopted from an orphanage and his search for his biological parents. When Michael died last year, the radio station opted to broadcast it again on July 1st. Program Director Bibi Rödöö commented, "Michael Nyqvist's summer program from 2007 is a moving and true story. His emotional, very personal and thus courageous story touched many listeners in depth.

For the first time since the beginning of 1959, the Swedish Radio's summer program came out in book form that year. 20 of the hosts published their script from the program with personal photographs. The book was released on November 26, 2007 with proceeds going to Radiohjälp's work against trafficking.
Music program:
Sten Carlberg: "Sommar Sommar Sommar"
Brett Anderson: "Dust and rain"
Monica Törnell: "Faster fantasias visa"
Turbonegro: "Her kommer vinteren"
Weeping Willows/Andy Bell: "The burden"
Teddybears Sthlm/ Swingfly: "Hey boy"
Martha Wainwright/Kate Mcgarrigle/Brad Albetta: "Dis quand reviendras-tu"
Gianna Nannini: "I maschi"
Brett Anderson: "The infinite kiss"
Rachid Taha/Christian Olivier: "Tékitoi"
Hole: "Celebrity skin"
John Legend: "Show me"
Robert (10) Johnson: "The persuaders"
Evert Taube/Anders Börje: "Så länge skutan kan gå"
Elmo Glick/ Ben E King/ John Lennon: "Stand by me"
Michael had previously done a show in 2001. Before hosting, he told the press, "In my summer program, I'm going to tell you about Uncle Gustav and Tant Greta, about the Beatles, chopped potted plants and experienced words and everything else that happens when you're not on stage. The music will fall between Gullan Bornemark and Prodigy."
Music program:
The Beatles" "I'm Only Sleeping"
The Beatles" "I Need You"
Jakob Hellman: "Vackert Väder"
Etienne Daho: "Des Attractions Desastre"
Pugh Rogefeldt: "Finns Det Lite Stolthet Kvar Finns Det Också Hopp Om"
Lou Reed: "Perfect Day"
Dead Kennedys: "Too Drunk To Fuck"
Cornelis Vreeswijk: "Tältet"
The Who: "Five Fifteen"
Eric Ericson: "Die Zauberflöte"
Soggy Bottom Boys: "I Am A Man Of Constant Sorrow"
Savage Garden: "Crash And Burn"
The Beatles: "Glass Onion"
Nazareth: "Love Hurts"
Michael and I definitely agree on Lou Reed's "Perfect Day" which I have on my Trainspotting CD - and such an awesome film! And in 1975 when I was living in Europe, I was deeply addicted to Nazareth's "Love Hurts".
January 30, 2018
A Local Act For Peace is a global peace project begun in Sweden in 2016 that seeks to encourage positive action and share information and data that proves, despite the headlines, that there is hope and potential for transformation through small acts of kindness. Last year Michael participated and there's a short video where he shares a personal story about his experience as a pacifist. It shows him walking in Regents Park in London while speaking directly into a camera. The Swedish version is at this link and if you're a Facebook member, there's a Facebook English version.

January 29, 2018

"Ladies Night" was a touring show performed between 2006 and 2012 where only women were welcome in the audience and only men on stage. The show focused on the differences between men and women with a mix of comedy, music and acting. In 2009, over 60,000 women saw the show, and 15 performances were performed in 14 cities around Sweden. In 2006 Michael performed in their first show, which was directed by Fredde Granberg. He was joined by actor/writer/comedian Peter Magnusson and singer Martin Stenmarck. The tour had its premiere in Västerås on September 1. Thirty thousand women bought tickets. You'll never guess what Michael told the press - "We hope they go home to their guys and make a kid afterwards."

From the photos below, you can surmise that it was a very zany event. One act was the three men in a sauna, dressed only in towels, talking about why girls get nicknames. Some of the music that evening included Edwyn Collins' "A Girl Like You", Pointer Sisters' "It's Raining Men", "When a Man Loves a Woman" and a little Elvis, of course. Don't you wish you were there!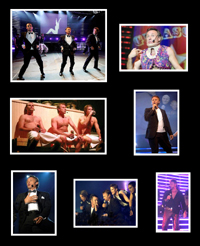 Good-natured Michael didn't flinch when told he was getting a lot of flack for participating in such a show. He said, "In this damn climate, it's extra wonderful. Now it's all about gender and it's totally politically incorrect to run such a show. Everyone thinks it's terrible and condemning and yet they want to hear what we're doing." Laughing, he continued, "In the drama circuits, we sit and discuss Brecht, and so I say that I will sing for a lot of girls in an ice cream hall. Then people wonder if I'm stupid in my head."

News Archive:

2018: January
2017: April, May, June, July, August, September, October, November, December