Actor Michael Nyqvist turns out to be a tormented soul. Rather than talk about the Millennium trilogy, he talks about the book he wrote about his youth.
Source: 8 Weekly (Netherlands) - March 25, 2010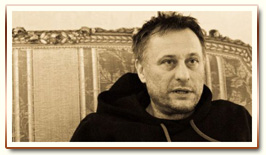 He likes to play sensitive men, such as the armed conductor in "As It Is in Heaven", the lonely father in "Together" and the fierce reporter Michael Blomkvist in Millennium 1, 2 and 3. His piercing blue eyes are very suitable for expressing unspoken feelings. For the sake of honesty, Michael Nyqvist also has the necessary one-dimensional bad guy on his cv, less familiar films outside Scandinavia. His heart, however, lies in characters that are self-blurred. He also appears to have known the necessary highs and lows.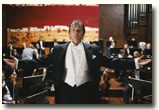 How does the Millennium success feel?
It's weird. I feel like I'm in Harry Potter. To be honest, I was even depressed. It's all about success, and not about the story itself. I always had to hand out signatures, but now there's much hysteria. On the other hand, I am also very proud. I feel an ambassador to Scandinavian cinema.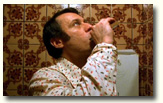 Have you seen "Together"? Did you like him? Me too. I'm very proud of that movie. It's my favorite role because we could finally laugh at the things we were not supposed to laugh at in Sweden. I remember that at the premiere, a woman called out that the film was not politically correct. And we thought - We know that! Thank you!
It was all so serious. I grew up at that time. I had friends who did not know who their father was: the beard or the beard? When I was young, I even lived in a community for a short while.

I heard you wrote a book about your childhood.
I was born with a question mark because I was adopted. The first one and a half years of my life I spent in an orphanage. When I was five, they said to me: You are not Swedish, you are Italian. If at that age you are faced with such an existential philosophical question about your life, and all you accepted does not seem to be true, you become a very strange person.

My book is about: identity, honesty and authenticity... Your father may work in a parking garage or he might be in the mafia or whatever. You have no idea.

Did you feel the urge to find out?
Yes, especially when I had children. When the oldest was born, I thought: she will ask for a long time where we come from, and I cannot answer her questions... I felt depressed, the first year my daughter was born, and my son again.

I found my mother who said she hated me because of what I had done. Like it was my fault. The conversation lasted twenty minutes, but I received her name from my father. He lives in Florence. With him I suddenly had a brother and a sister. We are very close now. Since then my life has changed dramatically. I broke through as an actor.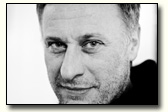 Is that why you started acting late?
Theater seemed like something for myths. I was doing boxing and rock 'n' roll. Theater was bourgeois. A girlfriend took me over to try it out. To build a character, ask questions: where do I come from? Where am I going? What do I want? And I could not answer that first question in my own life. And so, acting was a way of flying.

What is the title of your book?
In Swedish it is when the child is sleeping. In English, I had to change that because it sounded like child abuse.

I have to tell you something else: for eleven years I have followed psychoanalysis four times a week to get my memory out of my mind. I wanted to get my memories up to the orphanage. At that time I climbed a lot in the mountains. I always wanted to go higher, to the snow. Up there was heaven, I thought. But once I got up there, I always felt terribly alone. Still, I continued. I climbed the Pyrenees, the Alps and the Appalachians...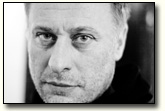 You have to live with your wound. Depressing, but that's how it works. But uh, don't you want to know if I love football?
[Edited translation]