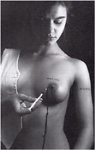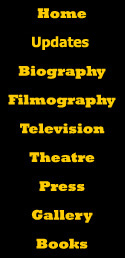 PERSONKRETS 3:1 (TV) 1998
(Personal Circle)
Synopsis
The film is based on the play by Lars Noren and portrays the collective repressions of the Scandinavian welfare society. The new underclass of drug addicts and prostitutes, alcoholics and dossers refused domiciliary rights in the welfare state are here given their defence counsel. In many respects, Personkrets 3:1 stands out not only as an intellectual analysis of a post-modern society, but also as an act of love straight from Christian humanism. The play develops a powerful commitment to the sufferings of people.
Production Details

CAST

Peter Andersson - Sten
Per Burell - Anders
Jonas Falk - The general-director
Thomas Hanzon - Heiner
Melinda Kinnaman - Sanna
Steve Kratz - Max
Stefan Larsson - Johan
Cecilia Nilsson - Lena
Michael Nyqvist - Karl-Erik
Anna Pettersson - Anna
Göran Ragnerstam - Bertil
Shanti Roney - Micke
Yvonne Wangrot - Lena

* * * * *

Director: Arn-Henrik Blomqvist
Writer: Lars Norén

* * * * *
260 minutes
* * * * *
View the entire film at this youtube link


Images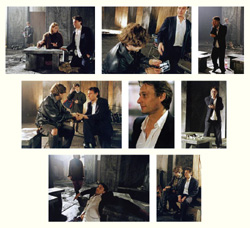 Commentary
Barbro Westling, Aftonbladet:
"In Personkrets 3: 1, Nyqvist, the addict Karl-Erik played such an empathy, virtuoso confusion and instant insight that the interpretation grew into a separate act of humanism."